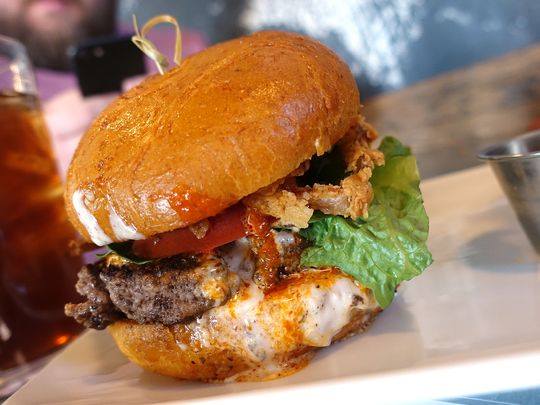 Our menus feature scratch meals crafted under the leadership of Chef Michael Mahalick.  Chef Michael is well respected in the Phoenix metro area having been selected as the creator of one of the 25 Best Burgers in the Valley (AZ Republic, May 2018) and participant of the annual 7 Chefs Dinner in support of the Phoenix Children's Hospital.  Our kitchen creates all items to order.  We feature hand-cut Kennebec Potato Fries with sandwiches and burgers, house roasted meats and always put our spin on your classic favorites.  Our menu will change from time to time in order to stay creative, provide interesting options and source local whenever possible.
Served Tuesday – Saturday 11-9/10 and Sunday 3 – 8
Served Sundays 11am-3pm
Available Sundays 11am-3pm
Daily 3pm-6pm
Includes selections of Red & White as well as Mead & Sangria
Just a few of the all scratch cocktails we can create for you…
---
Many of our menu items are gluten free or can be provided gluten free with minor modifications.
Please inquire with your server as to any dietary restrictions or accommodations and please inform us of any allergies.
Our fryer is not dedicated to gluten free items.
JOIN OUR VIP CLUB!
Receive text messages of upcoming events, beer releases, live music and more…